Windows VPS Hosting - Virtual Private Server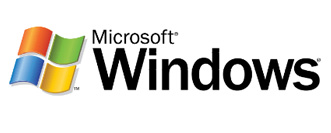 Our Windows Virtual Private Servers offer flexible resources and total control. Our VPS plans are perfect for website owners and developers that are running any kind of mission critical, high traffic or complex website applications. 64-bit Micro-kernelized hypervisor architecture allows Hyper-V to offer device support methods with improved performance and increased security. Hyper-V supports 4 multi-processors in a virtual environment, which offers an advantage of multi-threaded applications in your virtual machine.
Windows VPS Standard
AED 500/
month
(inc. VAT)
Windows VPS Enterprise
AED 700/
month
(inc. VAT)
Windows VPS Corporate
AED 950/
month
(inc. VAT)
Hyper-V has virtual switch capabilities, which can easily be configured with Windows Network Load Balancing within virtual machines on different servers. We partition our servers in such a way that each Virtual Private Server (VPS) operates almost entirely independently of the other accounts that share the server space. This means that with a VPS, you will enjoy consistent, high performance, even when usage peaks on the main server.
Full details of features and what is included for free
All of the above Windows VPS plans include the following:
Reliable and Super-fast connection
SATA / SSD (Optional)
24/7 Monitoring
Excellent Support 24/7 (support from Dubai)
Unique IP Addresses
Unlimited Email Accounts
Instant Reboot Capability
Install Custom Software
Full Root Administrator Access
Fully Managed Virtual Private Servers
Private Name Servers
Database Support
Uptime Guarantee 99.99%
Operating System: Windows Server
Control Panel: Plesk (charges)
Scalability: You can upgrade easily at any time without any disruption
You may also opt to install other free Control Panels such as WebsitePanel, Enkompass, etc if you prefer those and you have technical experience and knowlege about such alternative Control Panels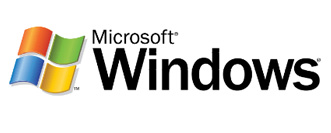 Advantages of our Windows VPS Plans
There are many benefits of having a VPS but the most important ones are highlighted here:
Added Layer of Hardware Virtualization
With eNlight Cloud Hypervisor based vLite your VPS is never affected by other customers. You have total control of your resource usage, thus resulting in excellent performance. Also, since the RAM & Disk of your VM is physically separated from other customers, it results in an added layer of Security. In case any other site is hacked, or witnesses a virus attack, your VPS is kept safe and free of all these damages.
Reliability
With eNlight Cloud Hypervisor based vLite; you no longer have to share the CPU & RAM of the hosting node with other VPS, which makes vLite more reliable and stable, without causing overload. The VMs are based on high performance SAS Disks, due to which the transaction is 6 times faster as compared to a normal Virtualization Solution. vLite ensures that your Server is up and running at all times, with no downtime, and receives the allocated resources so that you are always online.
Better Performance
vLite guarantees greater availability and performance. This is because the resources are all given guaranteed allotments on every individual server, which can be upgraded when required. This results in greater uptime and increased speeds. With eNlight powered vLite, you are totally at ease about your Server's updates. Now you don't have to spend time running routine maintenance checks, and your server gets updates automatically when updates are available for it.
Flexibility
Some applications require that certain ports and/or protocols be opened or closed in the firewall. With Shared hosting, custom firewall configurations are not advisable due to security reasons, how ever under a VPS structure, custom firewall configurations are feasible because of the portioning between customers. In a Linux VPS, for instance, you could also close ports using the IPTables feature. This will let you open ports that are normally closed, or for more sophisticated firewall needs, choose our Custom Firewall Configuration.
Full Email Control
You can customise the storage size for each individual user so, for example, you can give more storage to your sales staff and less storage to administrative staff. You will also be in full control of the anti-spam software which will allow you to manage, modify and control how you want the server to filter spam.