Web Hosting in Dubai - fast, reliable and affordable
INCLUDES FREE DOMAIN*

Full details of features and what is included for free
Professional Emails
Wordpress
Web Applications
Programming Languages
FAQs
The Web Hosting packages at Middle East Infoway are built on a powerful platform featuring a wide range of tools to help you create, maintain and promote your website, FTP accounts, web applications, programming languages, wordpress, professional email tools and an unbeatable 99.99% network uptime guarantee* for shared hosting packages in United Arab Emirates or anywhere around the world.
Reliable and Super-fast connection

Large range of open source web applications (such as Wordpress, DotNetNuke, etc)

1-click Install for Wordpress and many other applications

Popular programming languages supported

Website Builder for you to create your own website

Website Panel (Control Panel)

Web Statistics

FTP Access

File Manager

Regular website and database backups

Use an existing domain or opt for a new one

Unlimited Sub-Domains

Secured Folders

Virtual Directories

Shared SSL Folders

DNS Management

Web Forwarding

Scheduled Tasks

Excellent Support 24/7

Scalability: You can upgrade easily at any time without any disruption

All domain extensions hosted including .com, .ae, .net, .org, .me, .info, .co, .info and any other domain regardless of the country

Professional Email platform included with all hosting packages which allows you to build a corporate set-up, maintain a professional look and enhance your company image by using your own business domain.
Email Features

Professional

Incoming Message Size (Max)

10 MB

Outgoing Message Size (Max)

10 MB

Mailbox Size

300 MB

Spam Protection

Mailing Groups

Autoresponders

Catch-All

Email Forwarding
Setting up a Wordpress website or blog is easy with our 1-click install feature which you can install from the Web App Gallery inside your Website Panel web hosting account.

What is Wordpress?
WordPress is an open source blogging tool and a content-management system (CMS) based on PHP and MySQL, which runs on our web hosting servers. Features include a plug-in architecture and a template system. WordPress is used by more than 19.6% of the top 10 million websites as of December 2013. WordPress is the most popular blogging system in use on the Web with more than 60 million websites
Build, enhance or customise your website with any of the following open-source applications that we have packaged into all of our web hosting packages. You can install these easily and quickly from the Web App Gallery inside Website Panel. You can also install other applications that may not be listed.
Blog Tools

Wordpress
WordPress is a publishing platform with a focus on aesthetics, web standards, and usability.

BlogEngine.net
A blogging platform which is easily customizable with downloadable themes, widgets and extensions.

DasBlog
A blogging platform that runs on asp.net 2.0 or above. It does not require a database.
Content Management Systems (CMS)

Joomla
Award-winning content management system for you to build Web sites and powerful online applications.

Drupal
Drupal provides the fastest way to build dynamic web sites and social websites with categorised content.

DNN - DotNetNuke
A versatile application framework ideal for enterprise websites, corporate intranets and extranets.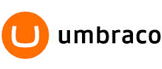 Umbraco
Easy to use and simple to extend. Getting started is simple, adding features flexible, customizing is without limits.

.NET Forge CMS
Website management system and a system with solutions for many types of technical tasks built in.

Content Box
A powerful modular content management engine.

Django CMS
Django powered CMS with front-end editing.

DotNetAge
Web content management system and RAD platform that focus on aesthetics ,ease-of-use and Web Standards.

Kentico CMS
Enterprise Web Content Management System and Customer Experience Management System.

Kooboo CMS
Kooboo is a flexible and extensible CMS based on ASP.NET MVC
Other CMS available including:
.NET CMS
Lemoon
Magnolia CMS
MODX CMS
Mojo Portal
Mono X

Moodle
Mura CMS
N2 CMS
ocPortal
Orchard CMS
Radiant CMS

Raku CMS
razorC.NET
Refinery CMS
SageFrame
Schlix CMS
Silver Stripe

SiteFinity
SQL CMS
Tome CMS
Zotonic
And a few others....
E-Commerce

Drupal Commerce Kickstart
Drupal Commerce is a lean and mean open source e-commerce framework built on Drupal 7.

ASPX Commerce
A complete e-Commerce solution that allows you to build and run your fully functional online store in minutes.

OS Commerce
A complete self-hosted online store solution that contains both a catalog frontend and an administration tool.
Other E-Commerce platforms available:
Trac
dash Commerce
EC-Cube
Kartris
Magelia Webstore
Merchant Tribe
OpenCart
nop Commerce
Numedia Stack
ShoppingCart.NET
SmartStore.NET
VevaCart
And many more..
Wiki
MediaWiki
Open source wiki package written in PHP, originally for use on Wikipedia.

TikiWiki CMS Groupware
All-in-one, , CMS, collaboration, publishing, commerce, social networking, CRM, office tools

ScrewTurn Wiki
ScrewTurn Wiki allows you to create, manage and share wikis. It can be customized with plugins and themes.
Other Wiki tools
Trac
Wiki asp.net
And many more..
CRM & Customer Support Tools

OfficeClip
OfficeClip Basic edition includes a CRM, invoicing and time tracking application.

Splendid CRM
Customer Relationship Application for companies with an investment in Microsoft-based servers.

Sugar CRM
Highly extensible system for managing customer interactions across different lines of business.

Ticket System
Ticket System Help Desk Software allows you to easily manage an ever-increasing volume of tickets.
Forums, Message Boards & Chat Tools

phpBB
Most widely used forum solution. Easy to use admin panel allows you to have a forum set up in minutes.

NearForums
Great features like sign-in with Facebook, navigation tags, RSS feeds, HTML and SEO Friendly.

YetAnotherForum.NET
Oldest, Most Mature, and Feature Rich Open Source Discussion Forum for sites running ASP.NET.
Other Forums & Chat Tools
AskBot
DjangoBB
MVC Forum
Help Center Live (Chat)
mibew Messenger (Chat)
CraftySyntax Live Help (Chat)
And many more..
Galleries

CMS Gallery
Powerful engine for uploading and managing galleries of images

Gallery Server Pro
Share and manage photos, video, audio, and other files over the web.

Mayando
Mayando is a full-featured photo blogging application that you can use to showcase your photos online.

Coppermine
Advanced image management system that is also user-friendly, allowing you to customize and share photo galleries.
Collaboration & Project Management

Incentive
Collaboration tool for your Enterprise. Communicate in real-time with people in different locations.

MyCommerceBooks
Bundled business software applications with collaborative document communications.

Redmine
Redmine is a flexible project management web application written using Ruby on Rails framework.
Our Web Hosting packages are optimised to meet your needs. The wide range of programming languages and databases supported include all of the latest stable versions of the following:

PHP
A server-side, HTML-embedded, open source scripting language used to create dynamic websites and is currently the most popular scripting language.

ASP.NET
ASP.NET is a server-side Web application framework designed for Web development to produce dynamic Web pages.

MySQL Database
MySQL is a database system used on the web and it is ideal for both small and large applications especially since it is very fast, reliable, and easy to use.

.NET MVC
The ASP.NET MVC Framework is an open source web application framework that implements the model–view–controller pattern.

Java Servlets
The servlet is a Java programming language class used to extend the capabilities of a server which are commonly used to extend the applications hosted by web servers.

MS SQL Database
Microsoft SQL Server is a relational database management system developed by Microsoft.

PERL
PERL (Practical Extraction and Report Language) is a family of high-level, general-purpose, interpreted, dynamic programming languages.

Access Database
An Access database is a relational database contained in a single file that you can upload to a directory on your Web server to be used with your programming files.

phpMyAdmin
phpMyAdmin is an open source tool written in PHP intended to handle the administration of MySQL with the use of a web browser.

ASP
ASP is short for Active Server Page which is a server-side scripting technology that can be used to create dynamic and interactive Web applications.

Ruby on Rails
Ruby on Rails, often referred to as Rails, is an open source web application framework which runs on the Ruby programming language.

Scheduled Tasks (CRON Jobs)
Like Cron Jobs, Scheduled Tasks allow you to schedule any script, program, or document to run at a time that is most convenient for you.

Zend
Zend is an open-source framework built on PHP which allows developers to build websites and applications faster and more robustly.

ImageMagick
ImageMagick is an open source software suite for displaying, converting, and editing raster image files.
Frequently asked question about Web Hosting packages:
What is Web Hosting?
For your website to be visible to the world on the internet, it needs to be stored on a Web Hosting server. In other words, Web hosting is the technology that puts your website online. It is one of the three main components of establishing your Web presence: a domain name (Website address e.g. xyz-company.com), a website and a Web host. Your domain name is what people type in their web browser to reach your website, your website is viewed by your visitors, and web hosting serves your website on the Internet.
Which Web hosting plan should I choose?
Our servers are capable of hosting websites, scripts and applications that are targetted for both Windows and Linux platforms. Therefore you simply need to choose a package that is the right-fit for your requirements based on the web space, bandwidth (monthly traffic allowance), number of email users and the number of databases that may be needed.
What is the difference between Middle East Infoway and other hosting providers?
There are many differences but the major factors are Reliability, Security, Quality of Services and most importantly Customer Support. By hosting with Middle East Infoway you would be benefitting due to our 100% Reliable, 100% Secure and best Customer Support. You may find cheaper hosting companies but they will not offer the quality that we provide and the last thing you need is for your business affected due to the downtime of a web hosting provider on the other side of the world that you cannot get in touch with. You are always able to get in touch with our support team throughout the day by phone, email and helpdesk system.
What can I use to build my website?
This really depends entirely upon your preference and experience in building websites. In fact, most basic websites can be hand-coded using HTML. However, the more functionality, automation, versatility and complexity you require from your website, the more you might need to rely on programming, scripts and applications to help build your site. Our web hosting packages include an impressive number of free server-side applications that you can use when developing and customizing your websites.
We've made it easy to install popular Content Management System (CMS) applications like WordPress, DotNetNuke, Joomla and many other ready-made applications through the Web App Gallery in your Website Panel web hosting account.
Advanced web developers tend do use Adobe Dreamweaver, Microsoft Expression, and Apple iWeb to build your site if you are hiring a professional web development company to do this for you.
How do I transfer my website to the web hosting server?
If you have built your website using an HTML editor like Dreamweaver or Microsoft Expression Studio then you'll need to upload the pages you've created from your computer to our server via FTP (File Transfer Protocol). You can use our built-in FTP File Manager located inside Website Panel
Or, if you have large files to upload (20 MB+), try using FileZilla or CoreFTP, which are free third-party FTP tools that work on Windows, Mac, and Linux operating systems. You can also upload your files using other third-party FTP software.
If your requirements exceed the limitations of the above shared hosting packages then we have premium hosting options in our Private VPS, Cloud and Dedicated categories:
* Read the Terms & Conditions for
Free Domain
and
Network Uptime Guarantee
** For the Middle East Infoway Hosting Best Price Match Promise, any such price must be a non-introductory, non-promotional price, which is in writing and available to the general public in Dubai and the data centre should be in Dubai, for a materially comparable hosting solution and must be redeemed within seven (7) days of initial purchase of the Middle East Infoway Hosting services by customer. The Price Match Promise only applies to annual fees equal to or greater than AED 1000 per year, is only applicable to one (1) hosting package per customer and will be honored by Middle East Infoway for a minimum of twelve (12) months from the initial purchase date, after which Middle East Infoway may change the pricing at its discretion to the then-current rates. Other terms and conditions may apply.