Responsive Website Design
Websites that work perfectly on all screen sizes - Desktops, Tablets, Laptops & Smartphones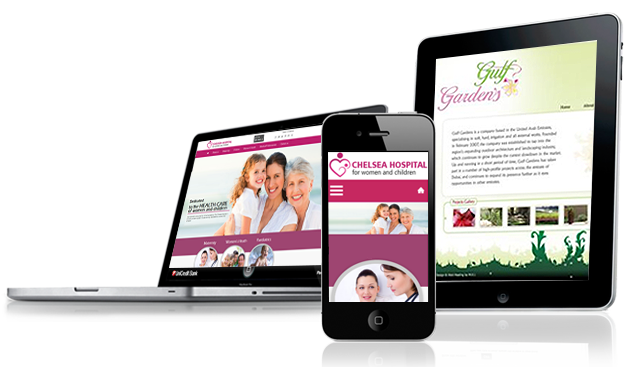 We provide Responsive Web Design which enables your website to be displayed and function optimally on all types of screen sizes.
This way you can be sure that you are benefitting from the highest possible amount of viewership as your responsive website can be used by customers on different screen sizes:
Desktops - PC and Macintosh
Tablets - Android, iPad and Windows
Smartphones - iPhone, Android, Windows and Blackberry
More viewers on your responsive website gives you an opportunity to increase sales.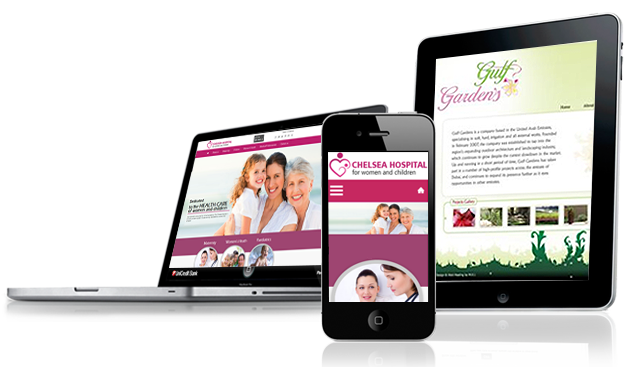 Features of a Responsive Website
Optimal vewing experience and easy to use: A responsive website dynamically re-sizes its content, text, graphics and imagery for a large variety of different screen sizes in order to ensure the website is effective and easy to use on any device regardless of screen size, manufacturer, browser or operating system.
Easy to navigate: You do not need to zoom, pinch, pan or scroll just to find a link or button as all navigation features are easily visible and can be easily clicked.
Higher rankings on search engines: All of the search engines such a Google are more likely to rank responsive websites higher as this indicates to the search engines that your website is mobile friendly and caters to different types of devices such as mobile and tablets.
Lower cost of development: This can lower costs during development as it would eliminate the need for a different design and development phase for each new device or gadget on the market.
Request a quote in just a few seconds